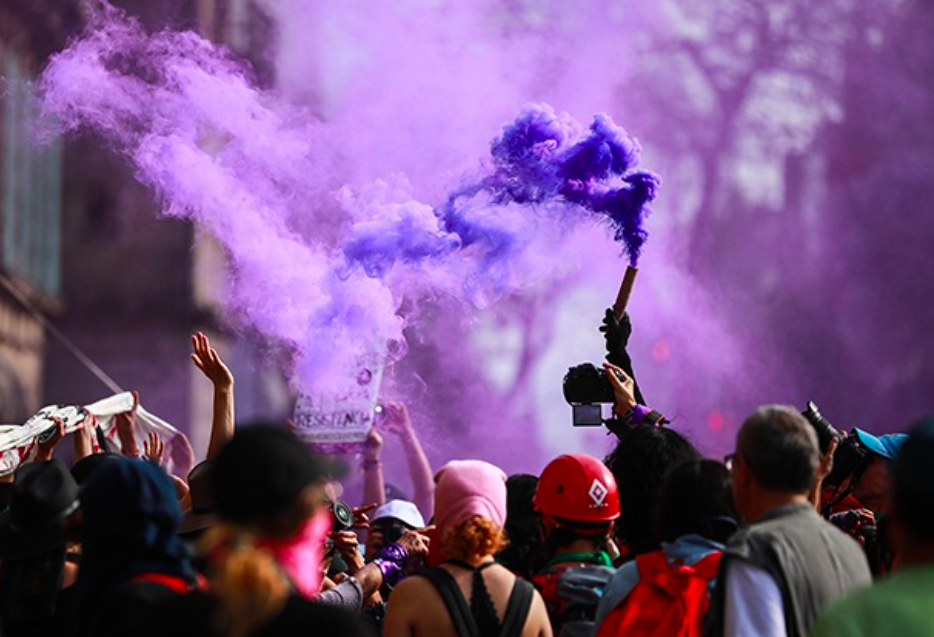 ENGLISH:

"
There is no economy, no technology, no politics and no society without nature and without care
", says
Yayo Herrero
, pointing out how the neoliberal society we inhabit has built a way of organizing life in common, a way of organizing politics, economy, culture, etc., that develops in opposition to the material bases that allow us to sustain life. Faced with this, Feminist Economics allows us to do an exercise to recognize the (co)dependencies that we have among us and with nature, and above all makes visible what has traditionally invisibilized the conventional speculative economy: care and who exercises it.
We invite you to collectively learn about this through this course. Come and join us!

*This course has been developed in Spanish, which means that it is based on the knowledge and experiences developed in Spain. Then it has been translated into English and French adapting the bibliographic materials to these languages. We have tried to maintain the essence of the course at all times and therefore we have kept basic concepts of the Spanish language.
If you want to access the course in different languages just change the language in the drop-down menu at the bottom right.
SPANISH:

"No hay economía, ni tecnología, ni política, ni sociedad sin naturaleza y sin cuidados", dice Yayo Herrero, señalando cómo la sociedad neoliberal que habitamos ha construido una forma de organizar la vida en común, una forma de organizar la política, la economía, la cultura, etc., que se desarrolla en oposición a las bases materiales que nos permiten sostener la vida. Frente a esto, la Economía Feminista nos permite hacer un ejercicio de reconocimiento de las (co)dependencias que tenemos entre nosotras y con la naturaleza, y sobre todo visibiliza lo que tradicionalmente ha invisibilizado la economía especulativa convencional: el cuidado y quién lo ejerce.
Te invitamos a aprender colectivamente sobre ello a través de este curso. ¡Ven y únete a nosotrxs!

Este curso ha sido desarrollado en español lo que significa que parte del conocimiento y de experiencias desarrolladas en el estado español. Después se ha traducido al Inglés y Francés adaptando la parte de materiales bibliográficos a estos idiomas. Hemos intentado mantener la esencia del curso en todo momento y por eso hemos mantenido conceptos basicos de la lengua española.
Si quieres acceder al curso en distintos idiomas sólo tienes que cambiar de idioma en el desplegable que aparece abajo a la derecha.
FRANÇAIS:
"Il n'y a pas d'économie, pas de technologie, pas de politique, pas de société sans la nature et le prendre soin de soi et des autres", nous dit Yayo Herrero. Elle signale comment la société néolibérale que nous habitons a construit une manière d'organiser la vie en commun, une manière d'organiser la politique, l'économie, la culture, etc. qui se développe en opposition aux bases matérielles qui nous permettent de porter la vie. Face à cela, l'économie féministe nous permet de faire un exercice de reconnaissance des (co)dépendances que nous avons entre nous et avec la nature, et surtout elle rend visible ce qui a été traditionnellement rendu invisible par l'économie spéculative conventionnelle : le prendre soin et qui l'exerce.
Nous vous invitons à apprendre collectivement le message de l'économie féministe à travers ce cours, venez nombreuses et nombreux !

*Ce cours a été développé en espagnol, ce qui signifie qu'il est basé sur les connaissances et les expériences développées en Espagne. Il a ensuite été traduit en anglais et en français, en adaptant le matériel bibliographique à ces langues. Nous avons essayé de maintenir l'essence du cours à tout moment et nous avons donc conservé les concepts de base de la langue espagnole.
Si vous souhaitez accéder au cours dans d'autres langues, il vous suffit de changer la langue dans le menu déroulant en bas à droite.